Chernobyl tours to Exclusion zone
Chernobyl tours
Are you the inveterate traveler who can`t imagine his life without tourism?! It seems to you that you have already visited all the most interesting places in the world and you look for something new, interesting and extreme?! Then you are right to be here. It is what you really need. Chernobyl tours is an unforgettable event in your life.
Chernobyl attracted a lot of film directors, on its lands many movies and plots were filmed. Even nowadays mass media writes about the destiny of this mysterious lost city. There is a lot of information and photographic materials in the Internet, but human curiosity is so great that every year a number of people wishing to visit Chernobyl and see everything on their own eyes and to feel this atmosphere increases several times in comparison with the previous years.
After the scary tragedy which happened in 1986, Chernobyl became a prohibited zone. Nevertheless, 20 years later the gates of a mysterious place became open for tourists. Trips to Chernobyl is the only way for those who want to touch the history which shook the whole world. So our company offers you such kind of Chernobyl tours.
Chernobyl tours: touch the history
Undoubtedly, Chernobyl tours can call the mass of doubts and fears among the most experienced tourists. It is worth noticing that at present at the territory of Chernobyl, including a legendary city of Pripyat, the radiation level is the same as the radiation level in Kiev. Of course there are also such places where the radiation level simply reads off scale and we shouldn't hide that there were cases of finds of deadly radio particles. That is why after each trips to Chernobyl, everyone who was on the territory has to pass a check on the radiological control.
Offering such trips to Chernobyl, we hide nothing and we are absolutely honest with those who trust us. Our company offers absolutely legal and safe Chernobyl tours, we will show you the mysterious city of Pripyat, Chernobyl and also you will have an opportunity to visit the Nuclear Power Plant. During our Chernobyl tours we will tell you what occurred for the last twenty six years in the most unsafe territory of the world.
Pripyat tours
Visit Chernobyl give us the chance to dive into the world which forever remains for us a riddle. Pripyat tours will completely help to plunge into the time of the Soviet Union. It is undoubted that a visit to this place will leave a long memorable trace on you. Having made a trips to chernobyl, you will be able to dive into the city atmosphere where it seems that time stopped for long 26 years. In houses, hospitals and schools all these years lie not movably thrown things and still nobody touched them.
Chernobyl tours today
Chernobyl tours can't be compared to any other tourism. It is something different. Emotions are different at everyone after tschernobyl tour, therefore the mood you will come back home with, depends only on your emotional perception. That is why it is undoubtedly the main criterion why Chernobyl tours is so popular in different countries of the world.
The number of the population in Chernobyl before the accident was about 13 thousand people. But after the tragedy there were no more than one thousand people. Those who stayed after the scary tragedy left their hometown territory quite recently. Pripyat was a rather developed city with big plans for the future. But, unfortunately, in tragic 1986, life of people living there sharply changed, the streets of the town became empty and the city which quite recently seemed full of life became empty and now passing on its streets it is difficult to believe that once there was life. Pripyat reminds the ghost city which is forgotten and thrown. Many years an entrance on the territory was forbidden, but now it is possible to get there. Nevertheless information distributed about a huge harm to your health, a great number of tourists are eager to see this "terrible" beauty of Pripyat. Our company, inviting you on such Chernobyl tours, doesn't claim if it is good there or bad, we can only give you the guarantee that gave us the Ministry of Health, a guarantee that everything will be all right with you after your trips to Chernobyl. The only thing we will definitely tell you is that this city sets thinking everyone.
Life in the ghost city Pripyat stopped as soon as the last inhabitant was evacuated. People ran away from their houses, leaving all valuable and sewed things. And now everything that was thrown then still lies on the former places. The main advantage of the city is a big amusement park. The big wheel became a symbol of the thrown city which is lonely seen practically from all corners of the city. Unfortunately, it isn't possible to ride in this park because of an inadmissible radiation level, but it is possible to admire its look. It is considered that the safest from radiation place is where the pool "Azure" located. At the moment of an accident the pool was closed. Also in the city it is possible to see the highest building built in Soviet period and it is actually decorated with USSR symbolic. A visit to kindergartens and schools bring many emotions to tourists. In kindergartens you can see the toys thrown on a floor, at schools there are copy-books and books of the 86th year everywhere. In hospitals the bed linen and drugs is scattered. In addition, Prometey cinema visit is also interesting. During trips to chernobyl tourists can visit the left apartments where the atmosphere of that time is completely felt. In many houses you can see calendars with that fatal date, on that day life in these houses stopped forever. It is worth visiting the mooring at the river, to see local hotels. Having visited these places, you will feel as you are in another world, as everything is on the cinema screen. But coming back home, sense of reality will return and a lot of people begin thinking on things they have never thought so globally before. That is the reason why chernobyl tours are becoming so popular nowadays.
At night it is possible to meet a great number of wild boars in the city and in general, you never know what it is possible to meet there. Moreover, a visit to one more mysterious place becomes not less interesting. It is Chernobyl – 2. At the time of the USSR confidential military installations were placed there. Now you can find only thrown equipment and a lot of different metal stuff, including weapon.
Chernobyl tours is unique in its own way. Our company suggests visiting all above-mentioned places and many other places of this city including the city of Pripyat. You will learn all history with our guides and dive into the mysterious world of that far 1986. You will learn all secrets of this city, those which people don't suspect even these days.
Exclusive offer-Chernobyl-2 is opened for visiting.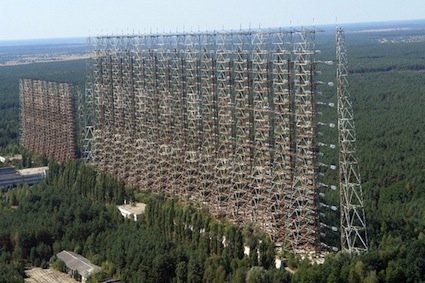 We suggest you book your tour 10 days in advance.
Please fill in the following form (see link):
http://chernobyl-city.com/order/
In preparation of the tour all customer needs are cared for by us.
If you prefer a single guided tour we will make arrangements to make it as interesting and informative as possible.
Please fill in the following form (see link):
http://chernobyl-city.com/order/
You will gain a very outstanding, memorable and educational experience on our Chernobyl tour to nuclear power plant and Pripyat.
Should you have any questions please do not hesitate to call us. We are glad to support you with answers.
Pojehali!
We are looking forward to have you as our guests and will make sure you will enjoy our tours.
Thank you very much.
Our contact details (we speak English): Anna
Phone: +38 067 60 59 714
Skype: anna-voron
13-D Anna Akhmatova Str., office Travel company "EvroStandart", Kiev, Ukraine
Email: info@chernobyl-city.com
If you find the price on a group tour lower than we have, you will definitely pay the one you search!!!