Activity
Why to travel with us :
Chernobyl visit can't be compared to any other tourism.
It is something different.
This city sets thinking everyone.
Emotions are different at everyone after visiting Pripyat, therefore the mood you will come back home with, depends only on your emotional perception.
That is why it is undoubtedly the main criterion why Chernobyl tourism is so popular in different countries of the world.
Chernobyl-City is your tour company.
Are you the inveterate traveler who can`t imagine his life without tourism?! It seems to you that you have already visited all the most interesting places in the world and you look for something new, interesting and extreme?!
Then you are right to be here. Chernobyl tour is an unforgettable event in your life.
After the scary tragedy which happened in 1986, Chernobyl became a prohibited zone.
Nevertheless, 20 years later the gates of a mysterious place became open for tourists.
Tours to Chernobyl is the only way for those who want to touch the history which shook the whole world.
So our company offers you such kind of Chernobyl tours and Pripyat tours.
Chernobyl tour takes the whole day.
Departure from Kiev - 8:30
Arrival to Kiev - around 18:00 (See more information)
Our company offers you best prices as we have our own car&bus park.
Chernobyl group tour - $100 per person.
What is included: program, English speaking guide, lunch, transfer from Kiev to Chernobyl and back.
You can also book Chernobyl private tour. The price depends on number of people.
Dates of group and private tours in 2017 (See: Calendar)
But please contact us to make sure that your date is available.
We suggest you book your tour 10 days in advance.
We also organize 2-days private tour program (also more days are possible) with overnight in a hotel in Pripyat.
To book the tour, please send us your request.
Rules in Chernobyl:
1. You can not visit Chernobyl if you are less than 18 years old;
2. You can not enter the exclusion zone without your valid passport;
3. You can not violate the dress code (open-type shoes, shorts, trousers,skirts).
(Read detailed in rules page)
Taking pictures and video:
Allowed almost everywhere (except check points, security devices and certain areas specified by your guide).
Exclusive offer - Chernobyl-2 is opened for visiting. At the time of the USSR confidential military installations were placed there. Now you can find only thrown equipment and a lot of different metal stuff, including weapon.
Read also: Chernobyl tours, Pripyat tours.
Chernobyl tourism is unique in its own way.
Our company suggests visiting all above-mentioned places and many other places of this city including the city of Pripyat.
You will learn all history with our guides and dive into the mysterious world of that far 1986.
You will learn all secrets of this city, those which people don't suspect even these days.
Enjoy your tour with Chernobyl-City!
One-day Chernobyl tour program:
Meeting time –at 8:30am. Meeting place – the Monument of Grigory Skovoroda, which is situated near Kiev-Mogilyanska Academy on the Kontraktova Ploscha (map)
We will meet you at the departure point, check your passports and dress code.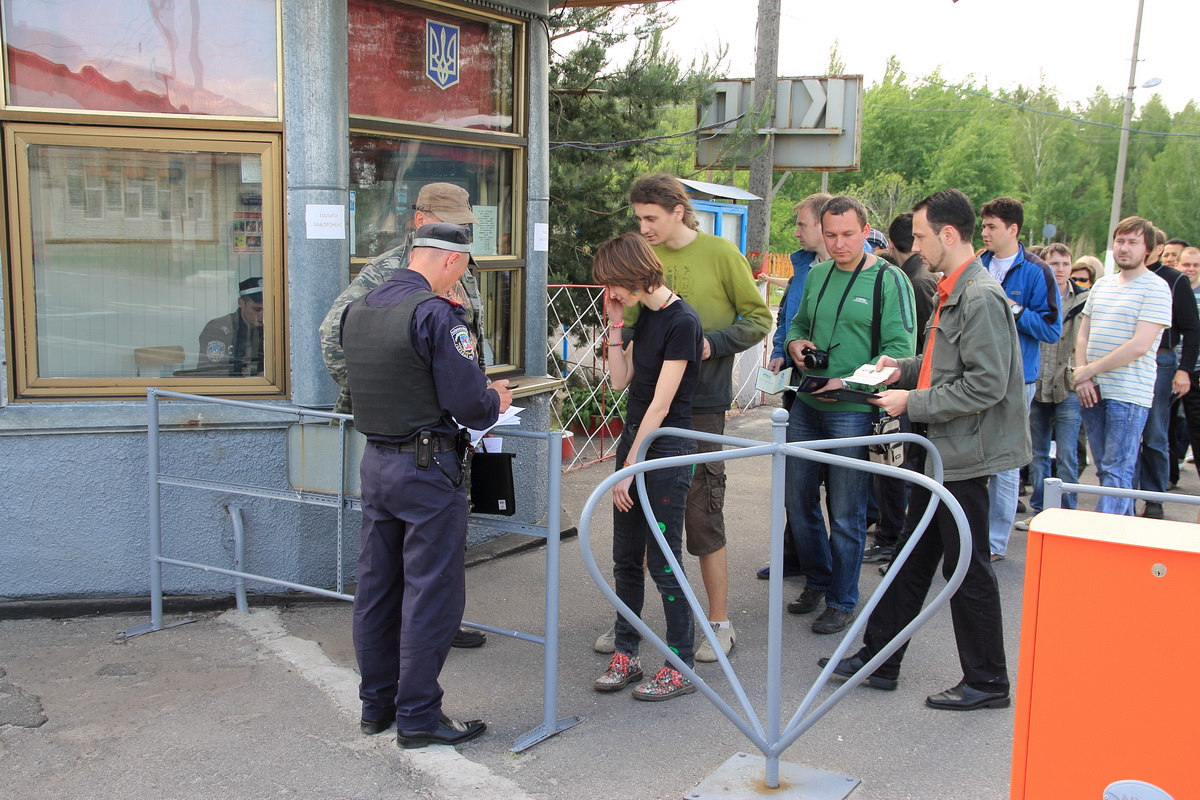 Departure time - at 9:00 am. Drive to Chernobyl with passing "Dytyatky" (it is check point on the border of the 30-km "Zone of Estrangement").
Arrival to Chernobyl. Meeting with the leadership of Chernobyl.
On the way to Power Plant we pass 10-km border and check point.
Make a stop at the cooling channel to feed the fish (if it's warm enough)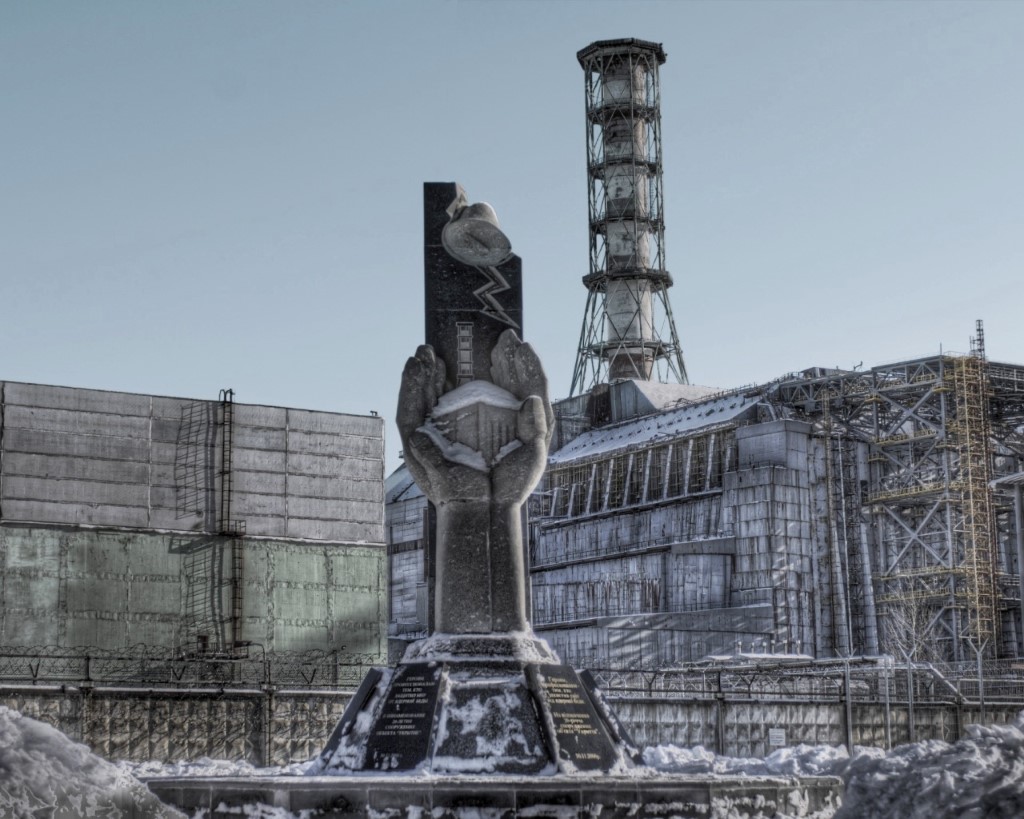 Sightseeing of Reactor # 4 (from 300 m. distance).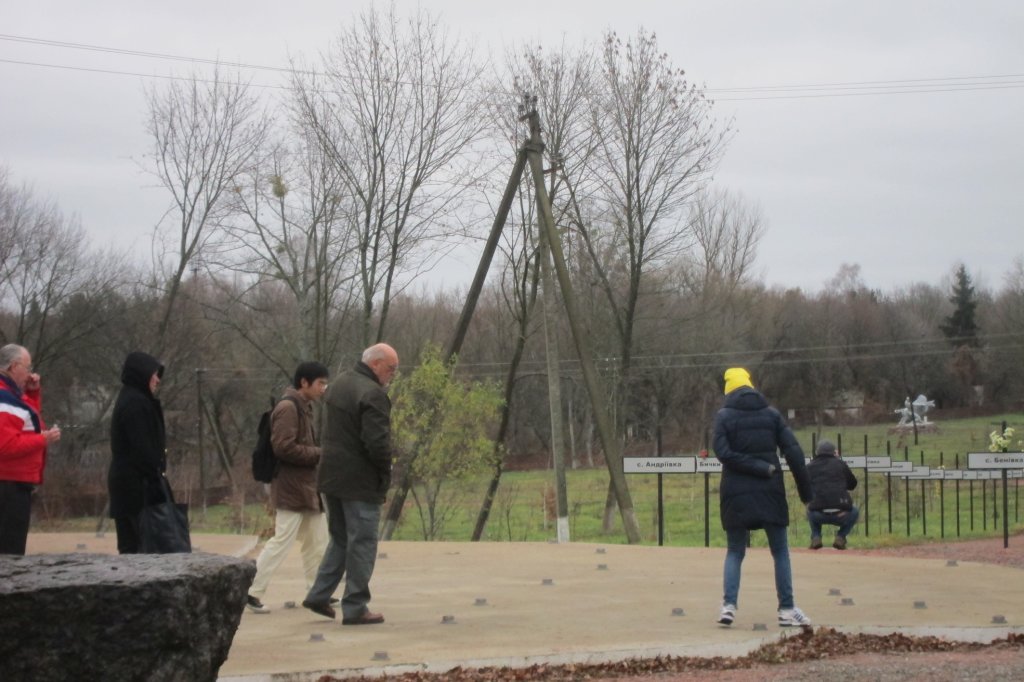 Stop near the "Red forest".
Visit to Pripyat. Sightseeing of "Dead town" (hotel, hospital, kinder garden, school, ferris wheel, swimming pool, etc).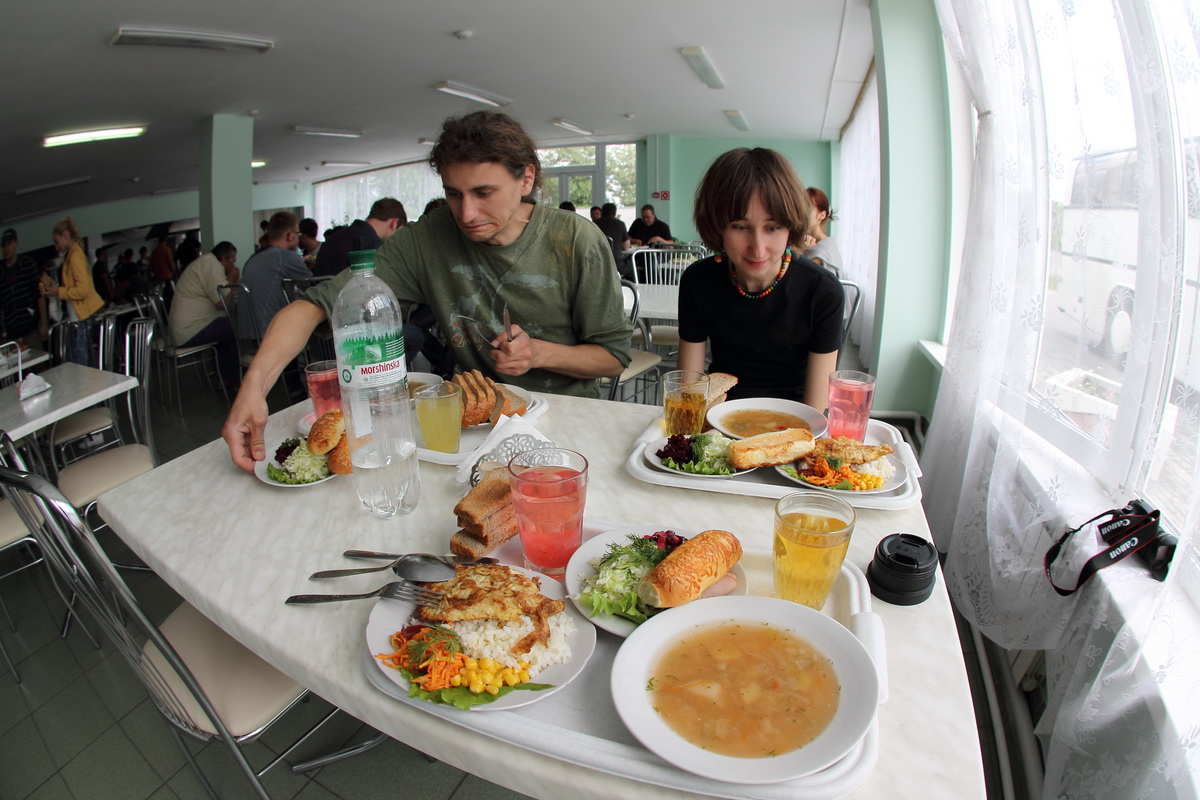 Return to Chernobyl for Lunch.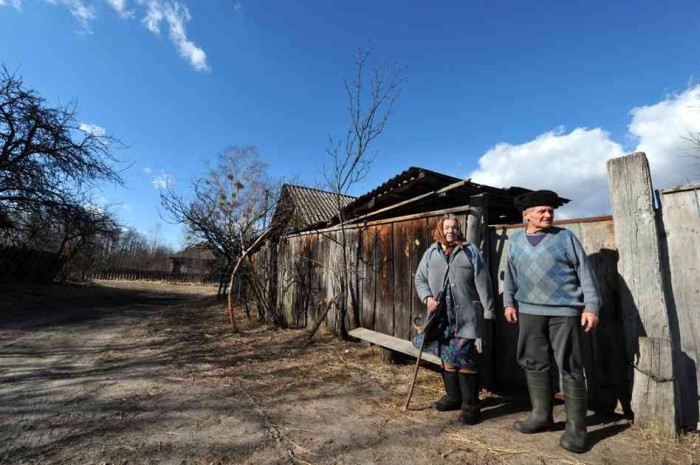 Visiting the village Paryshiv , meeting with "resettlers", the people who have moved back to their villages after evacuation (for the private tour).
Passage through Control Point "Dytyatky". Measuring of radiation.
Return to Kiev at around 6 p.m.