Virtual tour
3D tours and VR documentary of Chernobyl
Last year marked 30-year anniversary since the day of tragedy on the Chernobyl Nuclear Power Plant. A lot of people came to visit the site and honor those who saved the world from further radiation leakage. Today the Zone consists of more than 100,000 square kilometers of contaminated land where people would not be able to live in the nearest future. Former Soviet cities and villages show now the victory of the ecosystem that retakes every corner of concrete jungles. Buildings are in a critical condition and today's' tour guides cannot allow visitors go enter any abandoned building. Chernobyl tours safe pathways leave many places out of sight. But what should do those who are quite curious?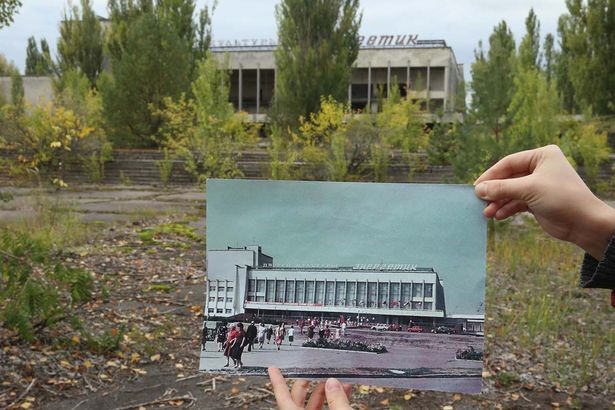 There is a way. Modern technologies provide amazing opportunities in different areas and for various aspects of our lives. Yandex company together with Google, for example, made a 3d maps tour to Chernobyl so that everyone could visit the Zone and its most interesting places for free. Laptop and internet connection is all needed to succeed.
High-resolution 360-degree panoramas will show you main streets of Pripyat and surroundings of the Chernobyl Power Plant. You can also virtually visit some streets of Chernobyl city.
Besides some other countries made their projects of Chernobyl and Pripyat 3d maps so you can check for them on the internet too.
A group of Polish game developers known as The Farm 51 decided to make a Chernobyl VR Project. They visited Pripyat and filmed thousands of jaw-dropping images and 360-degree video hours for the VR Documentary. High-resolution stereoscopic cameras were used in the process and it allowed then to achieve very detailed images. This VR Documentary allows you to walk through the frozen city, look through the eerie streets pierced with dilapidated blocks of Soviet buildings, to sink into the atmosphere of desolation and ruin.
The Documentary was ready last year and was represented as a tribute to 30-year anniversary of the Chernobyl tragedy. From the beginning, the project was intended to become a game but polish developers declined the idea and commented that they wanted to show that VR can be used not only for entertaining purposes but also for creating of socially significant material.
There is a possibility to buy the video for $14.99 on HTC Vive and is also available on Oculus Rift. Polish project appeared to become charitable. Half of the profits have already been spent to support schools and organizations that help the victims of the Chernobyl disaster and organization will continue to buy aids needed once in 2 months.
The Zone of Alienation is not an ordinary bucket list destination but is getting more popular each year among the foreigners. Danny Cooke, a British cinematographer also visited contaminated land to make a video about the abandoned city of Pripyat using his drone. He flew the drone over the city to film the state of dilapidation in it. But one of the most eye-catching things about the video captured from above is how trees and other greenery has retaken abandoned places. The site looks more like the forest than a former city and drone-filmed video captured places that visitors cannot otherwise enter. The video can be freely reached on the web.
As now it is obvious that virtual tours became reality and are available for everyone you can search the web and find a tour to any destination. All the variety of 3d, robots, and even VR technologies is really great thing for those who always check maximum of available information.